SUNDAY, September 24
Long Beach Marriott, Ballroom
9:00am to 11:00am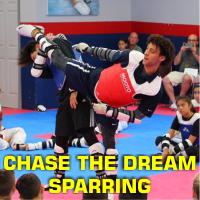 Chase Graham, Collegiate World Bronze Medalist, USAT & AAU National Team Member, will be conducting a training and sparring session. This is a great opportunity to train and move with Coach Chase Graham and with other althetes from other parts of the country. "As iron sharpens iron", when you train with others who are skilled and highly motivated, so too will your skills and motivation sharpen!
The 2 hour session will include:
training
drills
skill development
tactics
sparring
This 2 hour session gives you enough time to participate in the training and washup before checking out of the Marriott Hotel!
Registration Deadline:
Friday, Sept. 22  @ 11:30pm pst
$50/participant
$30 for 2017 JKI Competitors (Competitor ID# Required)
AFTER FRIDAY, SEPT. 22 @ 11:30pm pst
$60/participant
Click to REGISTER!