Weigh-in
Weigh-in is required for black belts who are competing in the 8-32 year old divisions.
Connector.

Friday Weigh-in

Friday weigh-in will be conducted at the Long Beach Airport Marriott Hotel, 4700 Airport Plaza Drive. Weigh-in will be conducted between 5pm and 9pm. Photo ID or an acceptable form of ID will be required. Weight division changes may be made without penalty Friday night only.

Connector.

Saturday Weigh-in

If you did not weigh-in on Friday night, you must weigh-in between 7:30am and 8:30am on Saturday morning outside, in front of the main entrance (Gold). If you do not make your weight division on Saturday morning, you will be DISQUALIFIED. We will attempt to arrange an exhibition match however it cannot be guaranteed. There will be no refunds.

2nd Sparring Event
17 year old black belt competitors are given the opportunity to compete in the junior division as well as the senior sparring divisions.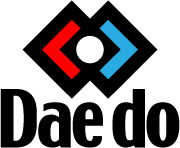 Required Equipment
All black belts will be required to provide your own Gen1 or Gen2 socks. Daedo socks will be sold at the JKI but sizes are not guaranteed.
Gen 1 or Gen 2 Daedo Socks
White or Clear mouth piece
Headgear in good condition (white or red and blue)
TKD Gloves
Arm pads
Shin pads
Groin Cup for males

Head Kick Rules
Head kick rules are to minimize injuries that may arrise from excessive contact to the head.
7 and Younger Black Belts
8-17 Black Belts
33+ Black Belts
18-32 Black Belt Divisions (includes 17 year olds competiting as a senior)

Black Belt Sparring & Traditional Poomsae
For black belts who wish to compete in poomsae as well as sparring, we have added traditional poomsae event for you. Black belt traditional poomsae will be completed in the morning prior to the sparring events. Be aware that Senior Black Belt Sparring will begin immediately after black belt traditional poomsae is completed.

Sport Poomsae
Sport poomsae events will be running concurrently with black belt sparring. Therefore, there is a chance that you may be called for both events at the same time. To avoid that situation we highly recommend that you do not register for black belt sparring and sport poomsae. There will be no refunds in this scenario.

Rounds & Duration
The JKIOC reserves the right to modify rounds and duration of the matches.
2 – 60 second rounds
3 – 60 second rounds (Finals)
2 – 90 second rounds
3 – 90 second rounds (Finals)
Weight Divisions